Is it your dream to say yes to the love of your life forever in one of the most beautiful cities of love in the world? If your answer is yes, this article may be of interest to you. Apart from romantic dreams, marriage abroad is a good alternative for those who do not want to experience the troublesome and stressful process of wedding preparations, without the need to take detours due to traditions and customs. If the bride and groom are both Turkish Citizens, you can have your marriage ceremony performed at Turkish Consulates. What You Need to Know for Marriage Abroad You can read our article. Turkish Citizens who want to get married outside the consulates and if one of the bride or groom is a foreign national or dual citizen, how should the marriage procedures be carried out, what steps should be taken for the marriage to be considered valid in Turkey? Let's discuss the answers to these questions in detail.
If you are a Turkish Citizen and want to get married before foreign authorities
Apart from having a wedding ceremony at consulates, if you are planning to have a wedding in a city of your dreams, you need to research the official procedures for marriage in the relevant country. Seychelles, Bali, Madagascar, Las Vegas, Las Vegas, Bahamas, Caribbean, Mauritius are among the places that offer unforgettable moments to brides and grooms coming from all over the world. You can have a dream wedding in one of these cities. In addition, romantic cities of love; Paris, Venice, Rome, New York, Bangkok are among the popular destinations for couples who want to get married abroad.
If we come to which documents are required to get married before foreign authorities; identity document, passport and apostilled marriage license document are the documents generally required. Apart from these, the documents you need to prepare are determined by the rules of the country you want to get married in. Cost of a wedding abroad Although it varies according to the country you will prefer; we can say that you can get married abroad with figures even lower than the budget you need to allocate for the wedding ceremony in Turkey.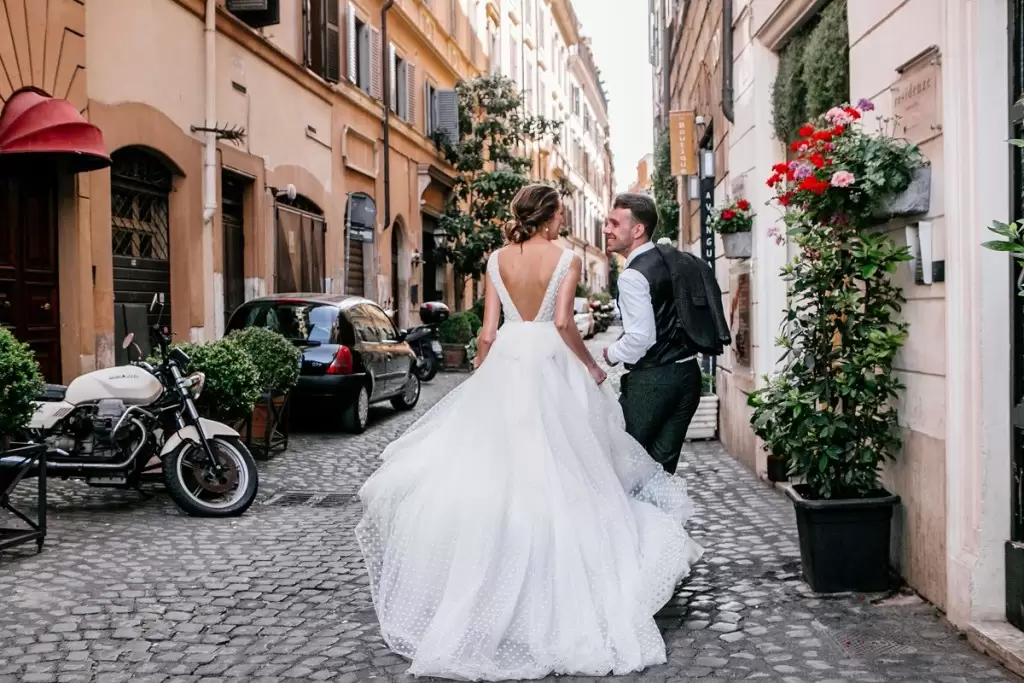 How to get married abroad if one of the couple is a foreign national or dual citizen?
The prospective bride and groom must be Turkish Citizens in order for the marriage to take place at the consulates. If one of the couples to be married is a foreign national or has dual citizenship, the consul is not authorized to perform the marriage. In this case, if you are wondering how to perform the wedding procedures, let us explain immediately.
You should go to the official civil registry offices of the country you want to marry and apply for marriage procedures. Documents required to marry a foreign national The following documents are required: marriage declaration, apostilled marriage license certificate and international birth certificate, 4 passport size photographs, health report, certificate of residence, certified passport and citizenship certificate. Apart from these documents, countries may have different document requests. After getting married abroad, you should not neglect to register your marriage.
How to Register a Marriage?
For couples who get married in consulates, the information regarding the marriage procedures is provided to the civil registry office in Turkey without you having to make any application. However, if you are married before foreign authorities or if you have married a foreign national, in order for your marriage to be recognized by the civil registry offices in Turkey application for marriage registration You need to do this. For this purpose, you should go to the nearest Turkish Consulate and fill out and sign the form petition stating that you want a marriage registration. The original of your marriage certificate, the original and photocopies of your and your spouse's identity cards, and the birth certificate of the foreign national are among the documents you must have with you to apply for marriage registration. It should be noted that the marriage registration process must be completed within one month in order for the marriage to be recognized by the Turkish authorities.